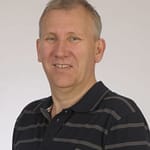 Thanks for trusting me with your email address and for entering my monthly giveaway draw. You are on my Newsletter List and I will not bombard you with daily or weekly emails. 
I only share informative stories, newsworthy items and new book releases. You will receive one welcome email shortly.
Again, there is an simple one click opt-out link on each email I send. 
If you have clicked on the Read Sample button perhaps you can leave a short response below. 
Thanks again and good luck with the draw. 
Recent Sample Reading Comments: